Install Systemcom SC NS+T embedded tool in Eclipse 3.x
Systemcom SC NS+T embedded tool can be installed in two ways. The first one is using Systemcom's Web as an Update site's source. The second one is downloading installation file to your local computer that will be a source of installation.
The Web site address for the Update site and the location of the installation file are sent using e-mail in the registration process.
Step 1: Begin the installation from the Eclipse Help menu item.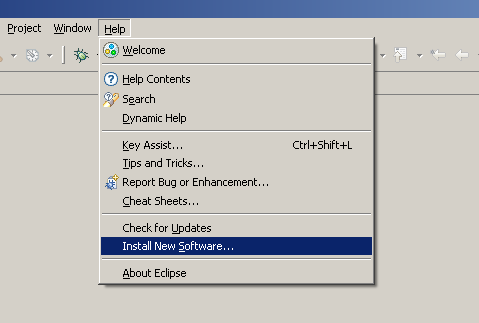 Step 2: This screenshot shows the screen as it initially comes up. Click the Add… button to add Update Site.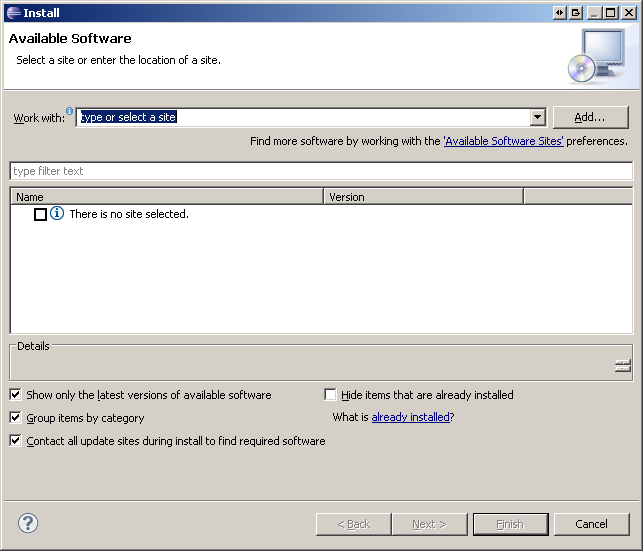 Step 3: This screen is showing the Add Site dialog. Fill in the name and the location and click OK. The upgrade source can be Systemcom's Web site or installation file downloaded from Systemcom's Web.
If the source of the update is Systemcom's Web then just fill the Location field and click OK. Otherwise installation file has to be manually located using Archive… button (installation file should be located using newly opened dialog box). Click OK to proceed to the next step.

Step 4: We are back at the screen from the second step. New features are shown, but none are selected.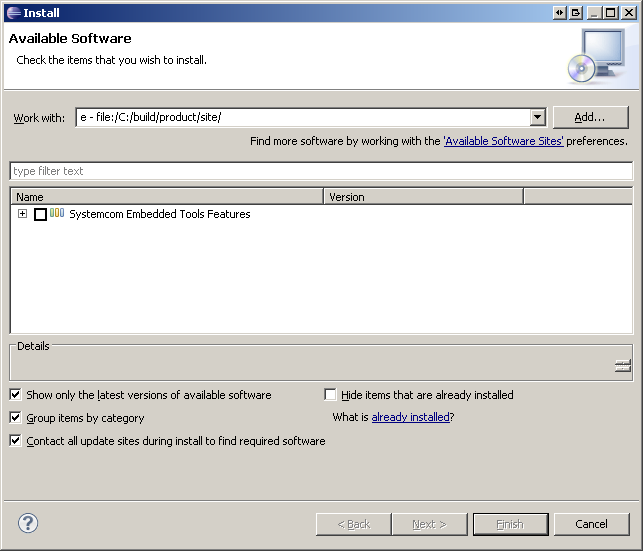 Step 5: All available features are selected.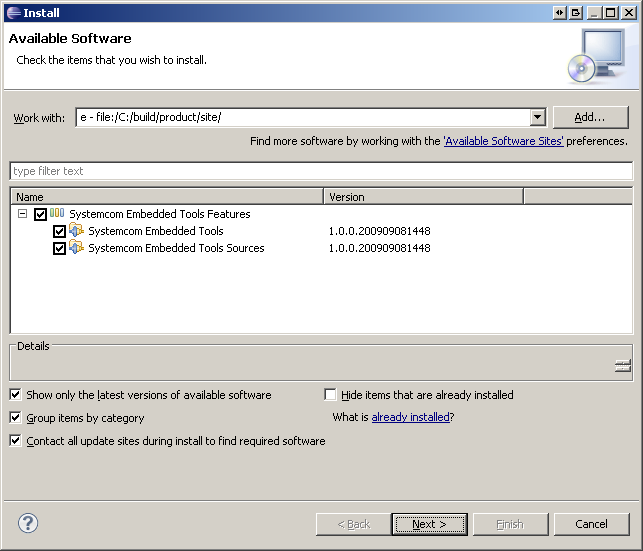 Step 6: Installation summary is shown here.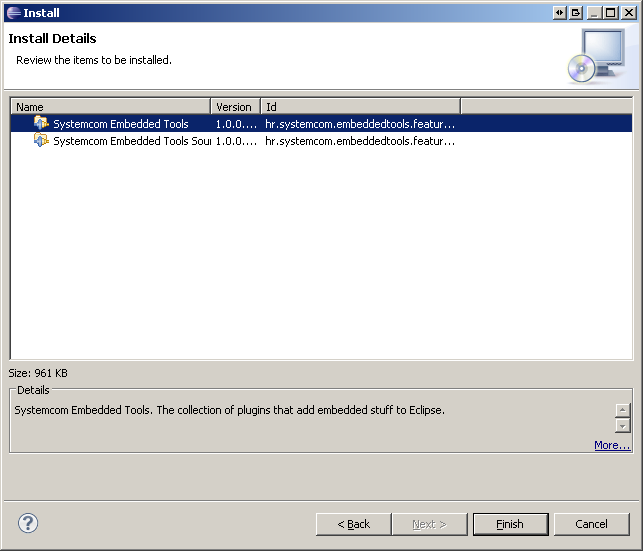 Step 7: Click the button to accept the license agreement.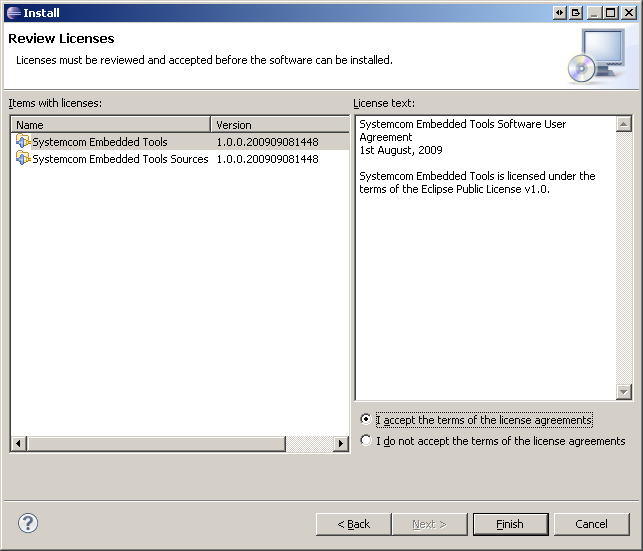 Step 8: The installation process.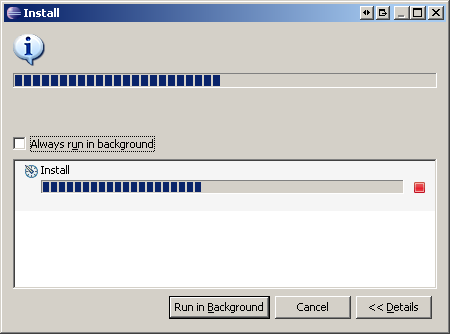 Step 9: It is recommended to restart Eclipse.

Step 10: To check out if the installation was successful, your Show View Dialog should be similar to this screen.